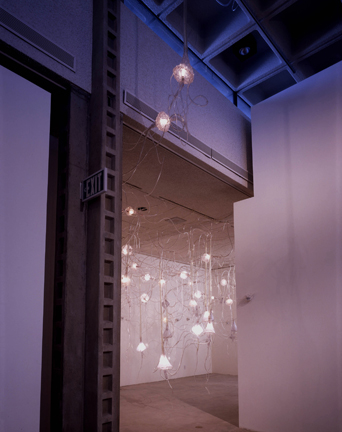 Neural Architecture
2003
Los Angeles Municipal Art Gallery, Los Angeles, CA.
Hand sewn plastic bathmats, incandescent light, sensors
The first Neural Architecture"installation was like a mutant chandelier made of jellyfish: an immersive, transparent network of tubes, wiring, electronics and light housed in forms hand sew out of clear plastic bathmats. Motion sensors caused the colony of cells to light up, highlighting the building's surveillance of its occupants.